Overview
Da Nang (Vietnamese: Đà Nẵng, [ɗâː nǎˀŋ]) is the fourth largest city in Vietnam after Ho Chi Minh City, Hanoi and Haiphong in terms of urbanization and economy. Located on the coast of the South China Sea at the mouth of the Han River, it is one of Vietnam's most important port cities. It is governed as one of the five direct-controlled municipalities of Vietnam and is thus under direct administration of the central government.
Da Nang is the fifth most populated city in Vietnam, with an area of 1,255.53 km² and a population of 951,700 as of 2011. Women make up 50.7% of Da Nang's population.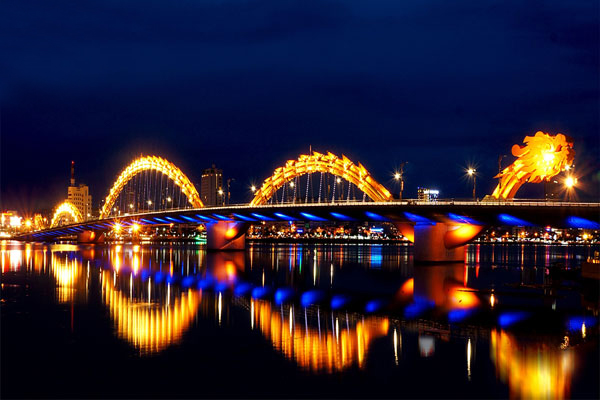 It is located within 100 km of several UNESCO World Heritage Sites, including the Imperial City of Hue, the Old Town of Hoi An, and the My Son ruins.
Da Nang is the largest city in central Vietnam and one of the country's most important ports. Ringed by mountains on one side and the South China Sea on the other, Da Nang borders Thua Thien–Hue Province across the Hai Van Pass to the north, Quang Nam Province to the south and west, and the ocean to the east. It is 759 km (472 mi) south of Hanoi, and 960 km (600 mi) north of Ho Chi Minh City.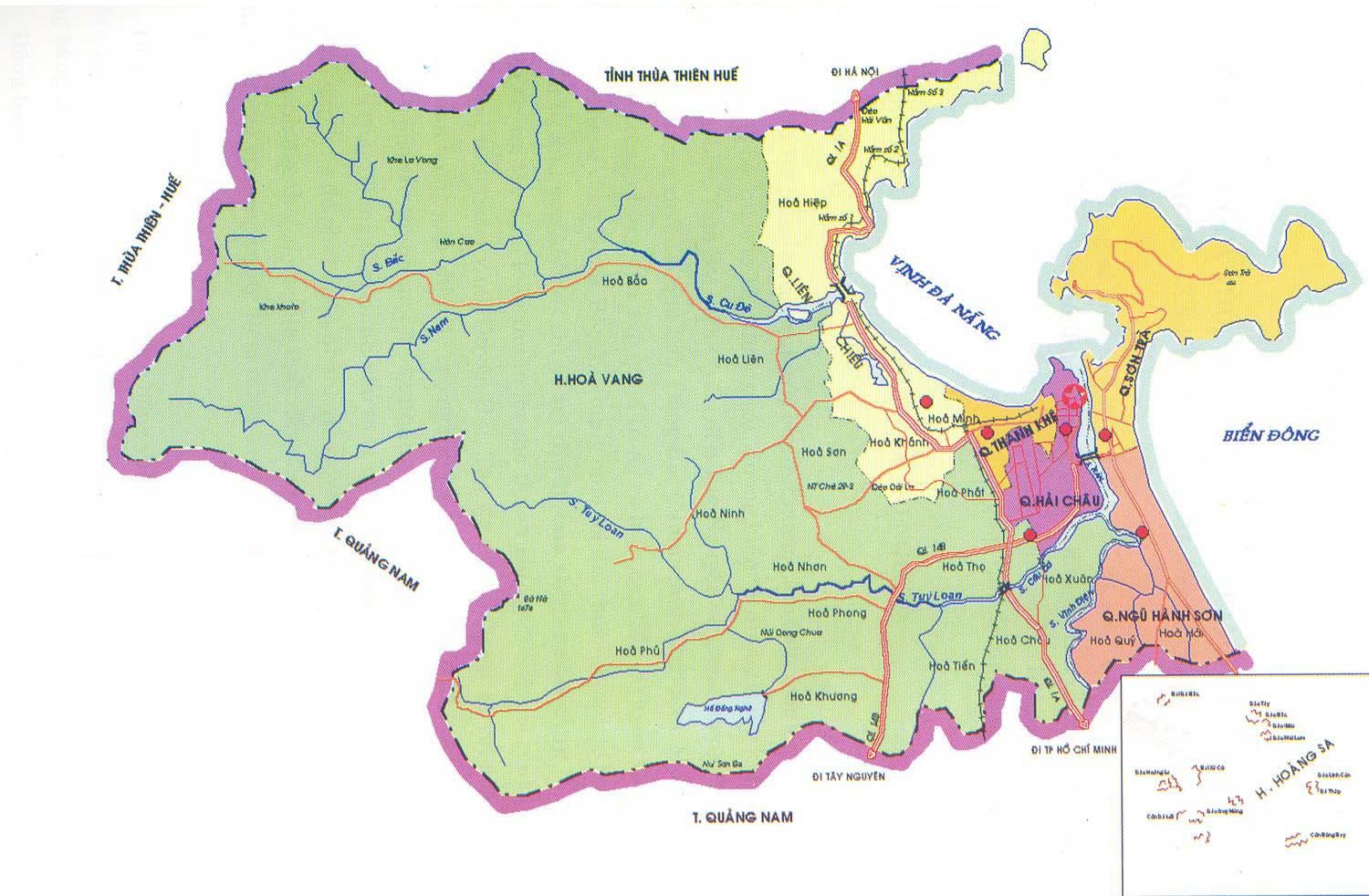 Geologically, Da Nang is situated at the edge of a Paleozoic fold belt known as the Truong Son Orogenic Zone, whose main deformation occurred during the early Carboniferous period. Da Nang's topography is dominated by the steep Annamite mountain range to the north and north-west, featuring peaks ranging from 700 to 1,500 metres (2,300 to 4,900 ft) in height, and low-lying coastal plains with some salting to the south and east, with several white sand beaches along the coast.
Da Nang has a tropical monsoon climate with two seasons: a typhoon & wet season lasting from September through March and a dry season lasting from April through August. Temperatures are typically high, with an annual average of 25.9 °C (78.6 °F). Temperatures are highest between June and August (with daily highs averaging 33 to 34 °C (91 to 93 °F)), and lowest between December and February (highs averaging 24 to 25 °C (75 to 77 °F)). The annual average for humidity is 81%, with highs between October and December (reaching 84%) and lows between June and July (reaching 76–77%).
The tourism sector is a vital component of Da Nang's economy. Its status as a transportation hub for central Vietnam and its proximity to several UNESCO World Heritage Sites, including the Imperial City of Hue, the Old Town of Hoi An, and the My Son ruins fuels much of its tourist activity.
Central Vietnamese cuisine, particularly the cuisine of Da Nang, is well-known through Vietnam, and growing in popularity internationally. Da Nang is famous for its flavorful dishes, such as Mì Quảng (Quang Nam noodles), Bún chả cá (fish ball noodle soup), Bún mắm, Cánh gà chiên mắm (fried chicken wings in fish sauce), and Mít trộn (a salad mixed with jackfruit and pork rinds).